Nothing beats spending all day at the beach basking in the summer sun, expect maybe looking great while doing so. From bright colors, to crazy patterns, from teeny bikinis, to low-cut one pieces- this summer has been full of fun and flirty bathing suits. Here are 7 of our favorite on-trend bathing suits to rock all Sumer 2018!
Yellow
Yellow is the color of the summer! It reminds us of the summer sun and makes any tan pop.
2.  Knotty
A knot in the fabric can make a simple suit look a bit more on trend. Try a bikini with a knot in the middle to take your look to the next level.
3.  Low cut
If you're going for a sexier look, try a super low cut bathing suit. You won't get any weird tan lines while you're laying out and you'll look great, so you'll feel great!
4.  Lace Up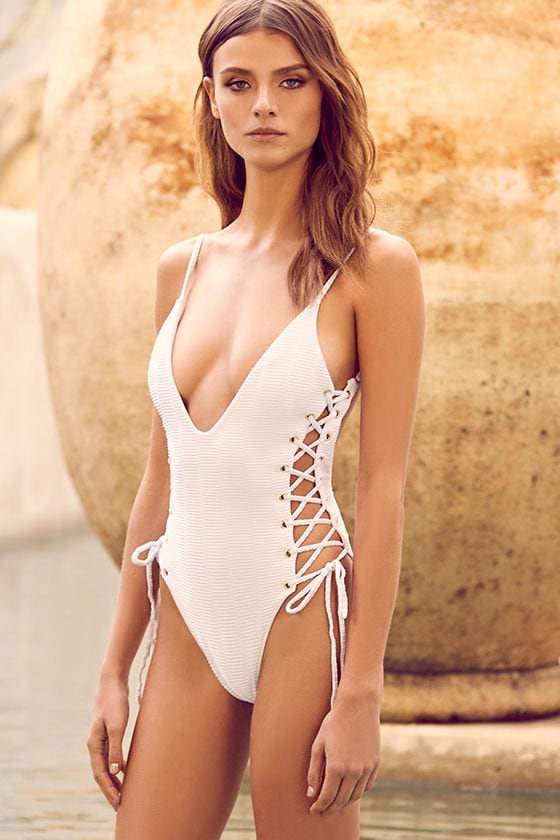 Another take on the sexy summer look is a lace up bathing suit! Try a one piece with lacing down the neckline or up the sides for an edgy look.
5.  One shoulder
A trend that has been all over Insta this summer has been the one shoulder look. It's a fun take on any simple bathing suit, making anyone stand out for all the right reasons.
6.  Stripes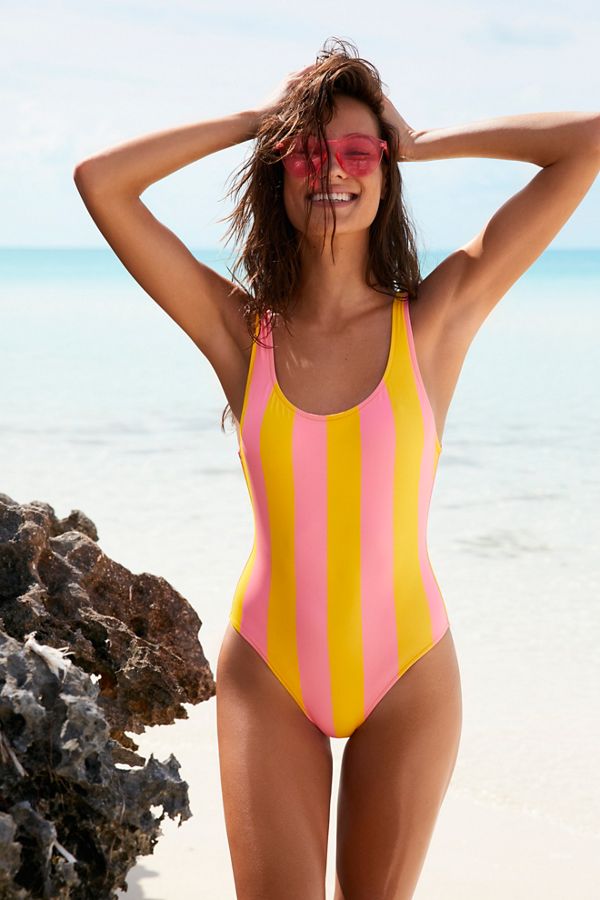 Stripes have been a standout pattern so far this summer. They can be thick or thin, black and white or full of color- with so many variations, you're sure to find one that suits your style.
7.  Graphic
No bathing suit is quite as Insta-ready as one with a built in caption! Try a bright one piece with a funny caption to stand out while relaxing at the beach.
Check out some of our other fashion favorites for Festival Fun here.